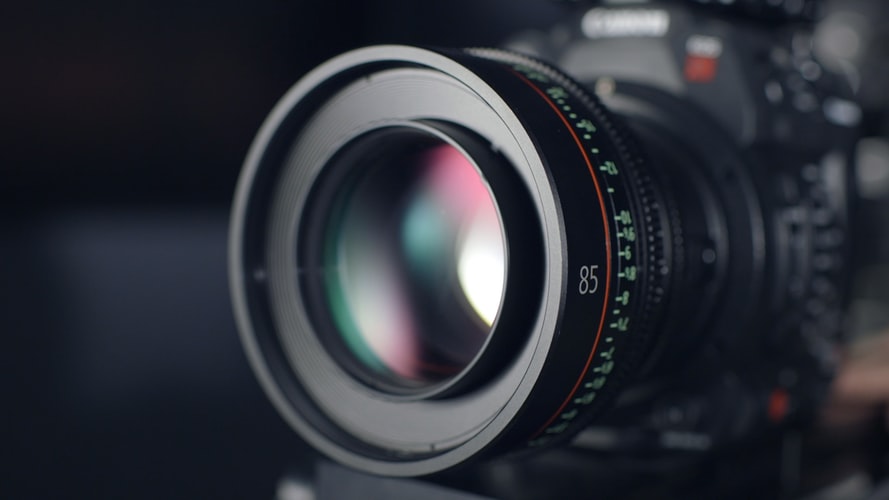 Best Camera for sports photography Beginner
If you are looking for a camera for sports photography you are at the right place. We'll guide you to choose the best for you. While picking the best camera for sports photography, the device must have certain specs and features. It is not a matter of picking the best camera for professional use or even just the best DSLR or best mirror-less camera. For sports photography, the device must have some features that are much more important than others.
Fast and efficient autofocus: You must have this feature in your device when it comes to sports photography. Good coverage of autofocus points is a real plus point for you in this sector of photography. Any camera that has a sophisticated autofocus tracking system is going to be a good hit when it comes to sports photography.
Telephoto Lenses: Most of the subjects of sports photography require to be a good distance from you as you can't get closer to them, this means you need some telephoto reach to get dynamic shots. So you must need a telephoto lens to cover up the distance and get a clear visual of the subjects. So here you have two options to choose from, either pick an interchangeable lens camera with a decent telephoto option or plump for a compact device getting something with a generous zoom like a bridge camera.
A good burst mood: Sports tend to happen quickly and being able to capture split-second moments that can create a difference between success and failure. So the device must have these features to give you a perfect shot in sports photography.
Good Buffer depth: If you are not known this term before, the buffer depth refers to the number of continuous shots that a camera can fire off consecutively before it needs to be paused. Generally, most of the cameras have a larger buffer for JPEGs than they do raw files and basically, the pro cameras only can shoot a large number of raw files in a burst.
If you are looking for something straightforward, self-contained, and affordable device to starting sports photography from the beginner level, you can go for bridge cameras. These cameras are featured with large zoom lenses that allow you to get close to the action. These devices are designed to be intuitive to use and all-carry smaller price tag than DSLRs or mirror-less cameras. Here I've made a list of some beginner-level cameras starting from a low price tag.
Bridge cameras may not offer all the high-end features and functionality of professional DSLR and mirror-less cameras but you can get a heck of a lot by spending less amount of money. This device, Panasonic Lumix FZ330, a low-cost bridge camera featured with an impressively big 24x optical zoom that gives you an extra advantage in sports photography. With 4k photo mode, the device allows you to utilize the 30fps 4k frame rate for stills shooting. Although this device has a 12.1 MP lens but with a 30fps 4k frame rate still shooting the resolution cut to 8MP. As the camera doesn't have a high-end sensor with the only 12.1MP that means it is not a great choice if you are planning to print the photos and a relatively small sensor does affect the performance in low light. If you are a beginner and neither of these is an important factor to you, you should go for this device.
Features: Type: Compact; Sensor: 1/2.3-inch MOS; Megapixels: 12.1MP; Lens: 25-600mm (equivalent) f/2.8; AF points: 49; Burst rate: 12fps with AF (or up to 30fps using 4K Photo mode); Weight: 640g.
Pros: Impressive zoom lens, Well priced package.
Cons: Small sensor, Low megapixel count.
Price: 447.99$ at amazon.
Panasonic has brought out a few new devices in this particular category including FZ2000, the FZ1000 II, we think this is the optimal buy for relatively newcomer sports shooters. This widely available, Panasonic Lumix FZ1000 offers an amazing level of feature and functionality according to its price with an impressive 16X optical zoom lens that provides the good even if the maximum aperture does fall pretty sharply once the zoom is pushed beyond 170mm. It offers excellent burst mode to play with and satisfying DSLR style handling, the FZ1000 offers plenty of functionality for any beginner in sports photography. It also offers a high 4k resolution 30 fps frame rate video that looks and can also be used to extract high-quality photos.
Features:  Type: Compact; Sensor: 1-inch MOS; Megapixels: 20.1MP; Lens: 25-400mm (equivalent) f/2.8-4; AF points: 49; Burst rate: 50fps (5MP JPEG only), 30fps (using 4K Photo mode), 12fps (single AF), 7fps (continuous AF); Buffer: 41 shots (JPEG), 12 shots (RAW); Weight: 831g.
Pros: Array of burst options. Affordable price.
Cons: Max's aperture falls quickly. Middling RAW buffer.
Price: 799$ at amazon.
Just think you are on a football pitch and want to click a photo of your favourite  player running with the soccer ball. In this situation, you just need a device with an enormous zoom range. Here is a solution for you, the Nikon Coolpix P950, a perfect friend to click a photo from far away. It offers 83X optical zoom that makes the device excellent to click a photo of the subject from far. This device is more affordable comparing to a flagship P1000, this device can bring even the most distant subject within easy reach. Although there are a few sharpness issues at the telephoto end when you work at high ISO settings, overall this device is much more convenient to work with.
Features: Type: Compact; Sensor: 1/2.3-inch; Megapixels: 16MP; Lens: 24-2000mm (equivalent) f/2.8; AF points: Not specified; Burst rate: 7fps; Buffer: 10 shots (JPEG); Weight: 1005g.
Pros: Has enormous zoom range, Offers useful stabilization.
Cons: Small and unimpressive sensor, Few sharpness issues at the telephoto end.
Price: 699$ at Walmart.
Fujifilm mirror-less cameras are famed for producing incredible still photo in-camera that don't need any editing. This device is also a perfect option for beginners who are willing to start sports photography. The APS-C camera sensor with 24.2 MP resolution can provide you with a maximum of 4K at 30p for video. As the device has an interchangeable lens feature the Fujifilm X-T200 gives you access to a wide range of incredible Fujifilm lenses. So you can pick a suitable lens for sports photography. As speed and fastness are one of the main concern in sports photography the Fujifilm X-T200 is featured with 8fps burst mode to click perfect shots and the decent viewfinder helps it a lot to do so. The shutter is also very fast so you don't have to worry about missing the perfect shot as the moment comes. It also offers lens stabilization to avoid taking a blurry image in low light. Considering the price and features and image quality the Fujifilm X-T200 is a perfect investment I think.
Features: Type: Mirror-less; Sensor: APS-C; Megapixels: 24.2MP; Lens: Fujinon XC 15-45mm (f/3.5-5.6); AF points: 425 point AF; Burst rate: 8fps; Weight: 370g.
Pros: Best picture quality in its class. Offers full manual controls.
Cons: No dedicated headphone jack. No in-body stabilization.
Price: 799.99$ at amazon.
If you are looking for a compact device like a mirror-less camera at a cheaper rate you can try the Nikon Z50. This new baby from Nikon Z series mirror-less cameras, the Nikon Z50 is an APS-C model aimed squarely at newbies and enthusiasts looking for taking their first step into mirror-less shooting. And if sports photography is your main concern, it would be a great choice as it is featured with 11fps burst shooting and has got a great and sophisticated autofocus system. This compact device offers an impressive image with a great dynamic range. Although this compact device offers a lot of features it has got few lenses available in the market compatible with it. The most telephoto you will get with a Z-branded lens is 250mm available in the market. But still, the Z50 represent a solid investment considering features, functionality and price.
Features: Type: Mirror-less; Sensor: APS-C; Megapixels: 20.8MP; Lens mount: Nikon Z; AF points: 209; Burst rate: 11fps; Weight: 395g.
Pros: Excellent dynamic range. Lightweight, compatible and fast.
Cons: No in-body stabilization. Few native lenses.
Price: 856$ at amazon.
Here is another budget-friendly device for the newbies who want to start sports photography. This device is much more suitable for outdoor conditions as most of the outdoor games are held all-weather. So the device has to be ready for difficult conditions because dust and water splashes are very common in outdoor sports shooting. Sony A6300 has a faster shutter speed of 1/4000s that can freeze almost all sports action and make you able to get a perfect shot. The continuous shooting rate of 11fps makes you faster to capture the right moment. Because in the world of sports photography faster is better. It also has excellent autofocus capability as you need to keep continuous autofocus mode on for tracking the subject. The device is featured with 425 focus point to make your focusing easier. It also offers high ISO performance which is also very important in sports photography to have a fast shutter speed. The electronic viewfinder will help you to track the subject and also helps to reduce camera shake to get a perfect shot. The interchangeable lens feature allows you to change the lens and set a perfect one for your camera. So if you are looking for a device for sports photography Sony A6300 would be a great choice.
Features: Type: Compact System Camera; Sensor: CMOS; Megapixels: 24.2MP; Lens: Sony SELP1650 PZ 16-50mm (f/35-5.6 oss) ; AF points: 425 point AF; Burst rate: 11fps; Weight: 404g.
Pros: Excellent image quality. Fast autofocus.
Cons: Slow buffer clearing. No touch screen.
Price: 643.68 $. 
With 1/4000s of shutter speed, Nikon D5500 is fast enough to freeze almost any sports activities to take a perfect shot. If you are a beginner in sports photography and shoots outdoor, Nikon D5500 would be a perfect partner as it has good battery backup. It can shoot 820 shots with a single charge. To keep continue autofocus mode on for tracking the subject all the time this device has 39 focus point which helps you a lot to get perfect clarity. The optical viewfinder gives you a clear visual of the subject in sunlight where the LCD may not be able to give you a proper view. The camera performs very well in low light photography with an ISO range of 100-25600. The interchangeable lens feature allows setting telephoto zoom lens to take distant shots. Though the continuous shooting rate is average with a rate of 5fps it is good enough for the newbies. The body is much handier to carry. You can run or move quickly holding this. Considering all the features discussed above, it would be a good option according to the price range.
Features: Type: Digital SLR; Sensor: CMOS; Megapixels: 24.2MP; Lens: AF-S DX NIKKOR 18-55mm (f/35-5.6G VR II) ; AF points: 39 point AF; Burst rate: 5fps; Weight: 668g.
Pros:  Impressive battery life. Great image quality.
Cons: Slow live autofocus. Buttons are uncomfortably tiny.
Price: 796.5$.
The list here is not about superiority rather it is randomly picked. In my point of view, each device is quite good according to its price. But among them, Nikon Z50 is the best I consider. According to the features and specification, it offers the best output. If you are willing to spend a bit more, you can go for Nikon Z50. It is one of the best deal under 1000$ category. I'll rate it 8 out of 10 in this budget. Nikon D5500 comes to the second position. As it is a DSLR it is a bit heavy compare to the mirrorless Z50. But the performance is quite good. The third place is for Sony A6300. Costing less money than the Z50 and D5500, it is a good rival of them. Rating for D5500 is 7.5/10 and 7.3/10 for Sony A6300.
If you are a newbie in sports photography you can go with any of them according to your budget. After spending a lot of time and proper research on the internet, I have found that these entry-level cameras would help you a lot to increase your skills. Being a beginner, it would be a wise decision to choose an entry-level device for starting sports photography. All the device are under 1000$ and you can purchase them from different online shopping websites. So you can start your journey with them as a beginner and after gaining proper experience and being skilled up you can shift to professional cameras with high-end facilities and functionality. Best of luck.